Perfect for your holiday display! Custom ornaments are the perfect gift for family and frends. Create your own one-of-a-kind ornament for the holiday or any occasion and make a new one each year. Your ornament is double-sided and comes with a red ribbon for hanging. Both sides are printable so you can add the year or another image to the back.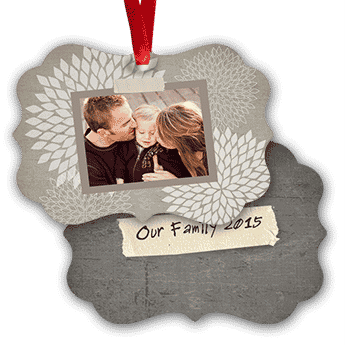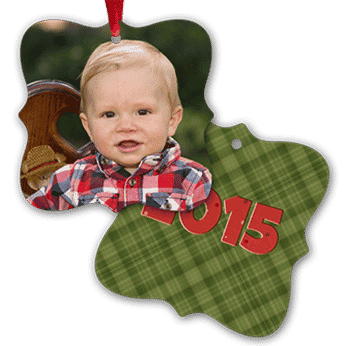 These fun ornaments are available in three different shapes including Prague, Benelux and Snowflake. They are made using the same process as our regular Metal Prints. Dyes are infused onto coated aluminum which provides long-lasting durability.
We have four pre-designed ornament backs for your convenience. Any back design will work with any of the three shapes available. Of course you are free to provide your own back or we can custom design one for you.